Cybercriminals target schools, colleges, and universities more and more often. The reason for this is simple. Typically, educational networks contain extensive personal information that isn't well-protected. Their colossal size also makes it easier to infect other devices and steal more data. Students and institutions are notoriously famous for their lack of concern with cyber security.
The situation has become worse during the pandemic. Cybercriminals now have more reasons and more chances to target academic spaces.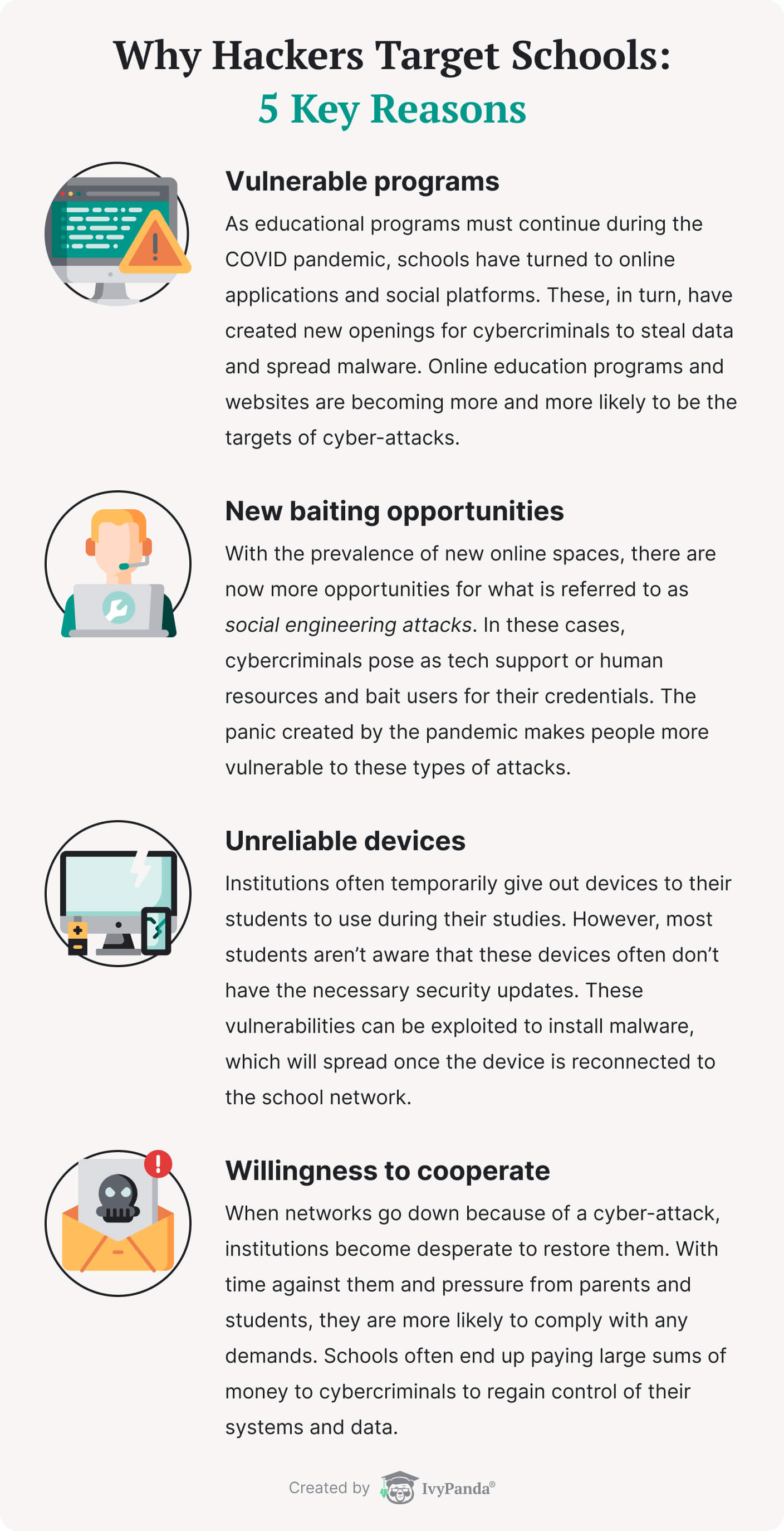 With the rise of cyber-attacks on academic institutions, the number of attacks against students has also increased. Therefore, every individual user must be aware of the new dangers lurking on the Internet. Furthermore, they must know how to protect themselves. Next, we will talk about which cyber-threats are especially risky for students and how to safeguard against them.
Source: https://ivypanda.com/blog/cyber-security-threats/